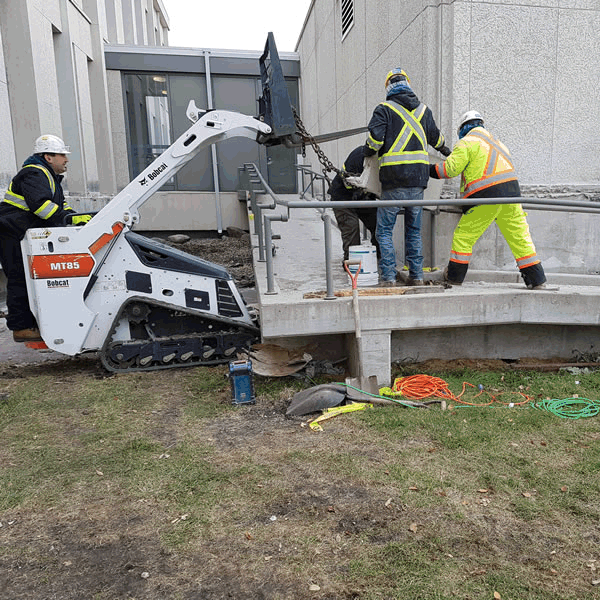 Speciality Demolition & Removals
REN Demolition specializes in removals of:
Chimneys
Exteriors faces and parapets/roofs
Bank Vaults
Boilers
Precast panels
Concrete floor removals
FRP and adhesive removal
Concrete curbs
If it's not listed, ask us! If it was put up it was meant
to come down and REN's crew can remove it!!